Designophobia is a locally owned web design firm providing low cost websites for small businesses. We work hand in hand with you to design a great looking website using your color scheme, artwork, logo, and photos to brand the website to your business.
No expensive design fee.
No set up fee.
Professionally designed websites.
User friendly designs.
Mobile friendly designs.
Search engine friendly sites.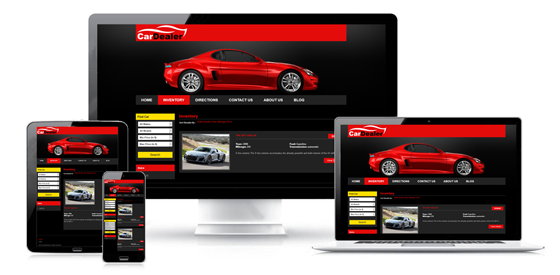 You don't have to pay thousands of dollars for a beautifully designed website!
Our website packages include…
Professional design…
We will work closely with you to build a beautiful, professional website that is branded to your company.
Super fast hosting…
Your website will be hosted on a state of the art super fast server with unmetered web space and traffic.
Your own domain name…
We will register and maintain the domain name of your choice with as many email addresses as you need.
Website backups…
We will routinely backup your website data so it can be restored quickly if something catastrophic happens.
Content updates…
Let us update your content for you. This can be a hands off website if you want it to be.
SSL certificate…
We will install an SSL certificate so your customers can view your website securely.
Software updates…
We will keep the software that runs your website up to date. You don't have to learn how to run a website.
Routine security scans…
We will keep your website secure by using the best security plugins and running routine malware scans.
Special low cost program for used car dealers needing a web presence.
Car dealer sites include…
Used car dealers…
Special entry level program for used car dealers with all the features and benefits listed above.
Data feed driven site…
Your car dealer website imports data feeds created by dealer management systems such as Frazer.
Pricing Options
Small Business Website
$75 per month
Used Car Dealer Website
$100 per month
Professional Design Samples
Questions About Your Website
Are there any initial design or set-up fees?
No. You only pay the monthly fee for your website. The set-up and customization are included in the first month's fee. Then you are charged each month for the subscription fee.
Is there a minimum contract or subscription length?
No. If you are unhappy with the service we provide, you can cancel at any time. Just let us know before the next month's fee is due and we will not charge you again.
Do I own the design for my new website?
You can request the Photoshop file and supporting images that are used to create the overall graphic design of your website. (Restrictions apply.) However, the underlying WordPress theme and all of its accompanying custom programming will remain the property of Designophobia.com.
What type of websites work well with your system?
This system is designed for small business websites up to 10 pages, used car dealers, real estate agents, waste haulers, and personal or business blog sites. This system is not designed for large e-commerce sites, file and video upload sites, and membership sites.
How long does it take to get the website up and running?
It usually takes about 48 to 72 hours to get your website set-up and branded to your company. However, if your website requires additional customization, that time could increase.
Can I edit the website myself?
Our system is designed for business owners that don't know how to operate a website and don't want to learn how. You can email, text, or call in changes you want made and we will gladly make the changes for you. However, if you know what you are doing, we will gladly give you access to the admin section of your website. This access will allow you to edit and create pages and posts, but will not allow you to change the design, install plugins, or edit the source code that runs your website.
Can I choose a different design for my website?
Yes. You can request a design change for your website. However, we ask that you keep large design changes to no more than once each year.
My business is not located in the Knoxville, East Tennessee area. Will you still build my website?
Absolutely. Your business does not have to be in East Tennessee for us to build your website. However, you will have to email any photos or artwork that you want us to use.
Pricing Options
Small Business Website
$75 per month
Used Car Dealer Website
$100 per month